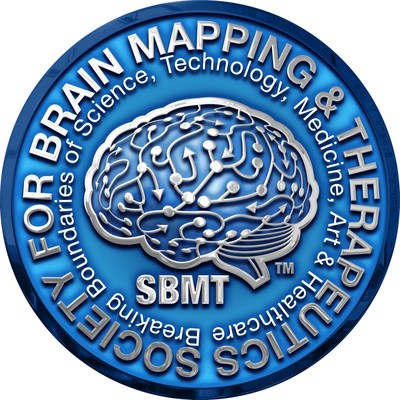 The 20th Annual "Gathering for Cure (GFC)" Gala of WBMF, which is a black tie fundraiser that resembles the Oscars but for neuroscientists, will be held at the Intercontinental Hotel in Downtown LA on Friday, Feb. 17th, 2023, 6-8 PM Red Carpet and 8-11 PM GFC Award presentation and Banquet. The renowned actor and TV personality Mr. Montel Williams will co-host the GFC award show. Major General Paul A. Friedrichs, Joint Staff Surgeon at the Pentagon, will be the Honorary guest. 300+ celebrities and scientists will attend this fundraiser, and the tickets are available on the WBMF website.
Like the Oscars, the GFC awards are in different categories; Pioneer in Medicine recipients are Dr. Paul M. Thompson and Lawrence Steinman for their groundbreaking work in Brain Mapping and Multiple Sclerosis (MS). NICO Corporation founder and CEO, Mr. Jim Pearson, will be the recipient of the 2023 Pioneer in Technology Development for inventing life-saving neuro-technologies. Honorable Senator Christopher Murphy is the recipient of the 2023 Pioneer in Healthcare Policy award for his active legislation on mental health and neurological disorders, including Parkinson's Disease.
"It is important to highlight and recognize the work done by these pioneering colleagues because the public need to celebrate scientists and their discoveries at the same level as artists and musicians," said Dr. Babak Kateb, President of WBMF and Chairman of the Board of SBMT.
The 2023 WBMF Humanitarian award and the Sunder Foundation Rukmini Rajagopal Medal will be presented to two Ukrainian Doctors, Oleksandra Kashurina and Kateryna Potapova, and an Italian Neurosurgeon, Dr. Giuseppe Umana. They have saved many injured Ukrainians and a NATO soldier as part of the WBMF-SBMT Global Physicians and Scientists (GPS) humanitarian prog, which aims to bring the best science, technology, and medicine to the war zones and regions in need.
"Last year, we established a humanitarian mission for Ukraine, and one year later, we are pleased to recognize our colleagues and encourage the public to support the 'GPS program," said Dr. Vicky Yamamoto, 20th President of SBMT.
The 2023 Golden Axon award for leadership in the field will be presented to Doctors Keerthy Sunder, Christopher Wheeler, and NBC reporter and anchorman Mr. John Klemack for leading SBMT subcommittees on Alzheimer's and Dementia, Psychiatry, and Opioid Addiction as well as highlighting our programs in brain cancer in the news, respectively. Sandy Hook Promise Foundation co-founders Ms. Nicole Hockley and Mr. Mark Barden will be recipients of the Beacon of Courage and Dedication award at the GFC Gala this year due to their incredible work at saving children's lives through their programs.
Drs. Jothsna Bodhanapati, James Okereke, Nataliia Fedorchenko, Kateryna Potapova, and Ms. Lila Kendall are recipients of the Student Service and Leadership award as part of the WBMF Fellows and Interns program.
The GFC gala will be in parallel with the 20th Annual World Congress of SBMT, which includes 900+ presenters, 15 keynotes, Bioskills Labs, and an Exhibition Hall covering all neurological disorders. This event is also open to the public; patients and their families can register online.
Both the gala and convention are made possible by generous contributions of the public and the following organizations: ARAMIS Group, Infinity Arc Radiotherapy (iART), World Brain Mapping Foundation (WBMF), Karma Docs & Associates, Sunder Foundation, Mind-Eye Institute, The Massoudi Foundation, Celularity, Applied Neuroscience Inc., Dr. Laura Purdy, Datar Cancer Genetics, Fulgent Genetics, NOVARAD, The Bill and Lee Stein-Wood Foundation, Mitaka, BrainScope, NuCalm, MagVentures, Globus Medical, Medeia/BrainView, Loma Linda University, Neuro-Optometric and Rehabilitation Association (NORA), and Surrey Capital.
For More Information about SBMT, visit: www.WorldBrainMapping.Org
Media Contact:
Dr. Kevin Morris, MD
Vice President of Strategic Partnerships and Alliance at SBMT
Cell: 951-441-4331
Kevin.Morris@WorldBrainMapping.Org
View original content to download multimedia:https://www.prnewswire.com/news-releases/leading-brain-mapping-scientists-senator-chris-murphy-sandy-hook-promise-foundation-and-doctors-from-ukraine-amongst-award-recipients-of-the-20th-annual-gathering-for-cure-gfc-gala-of-the-world-brain-mapping-foundation-301741328.html
SOURCE Brain Mapping Foundation