National Center for Nano-Bio-Electronics
National Center for Nano-Bio-Electronics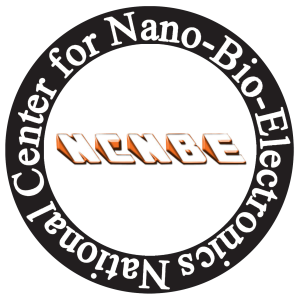 Mission Statement
The NCNBE mission is to establish collaborating research laboratories and network throughout the state of California and beyond in order to rapidly develop solutions for neurological disorders employing advances in nanotechnology, stem cell research, medical devices (nano-bio-electronics) while fostering biotech spinoffs for the purpose of job creation.
NCNBE promotes the public welfare and improves patient care through the translation of new technologies into life saving diagnostic and therapeutic procedures. The center is committed to excellence in education, and scientific discovery. The NCNBE achieves its mission through multi-disciplinary collaborations/consortium with government agencies, patient advocacy groups, educational institutions, private sector, industry, and philanthropic organizations.
NCNBE Charter
NCNBE is founded to break boundaries in science, technology, medicine, art and healthcare policy. The Center will promote policies that support rapid, safe, and cost-effective translation of new technology into neuroscience and medicine. The Center globally promotes interdisciplinary research to improve the diagnosis, treatment, and rehabilitation of patients with central nervous system diseases regardless of race, creed, color, national origin, gender, or age. The Center catalyzes interactions between clinical, biological, physical and engineering sciences. NCNBE builds interdisciplinary and translational consortia which break down traditional barriers that the impede the application of new technology to the solution of medical problems. The center examines emerging disciplines such as nanotechnology, image-guided therapy, stem cell therapy, multi-modality imaging, biophotonics, and biomaterial and tissue engineering for their application to the diagnosis, treatment, and rehabilitation for neurological diseases.
The Center seeks to apply these technologies to clinical problems such as Traumatic Brain Injury (TBI), Post Traumatic Stress Disorder (PTSD), brain tumors, stroke, epilepsy, neurodegenerative diseases (e.g., Parkinson's disease, Alzheimer's disease, Multiple Sclerosis, and ALS), and spinal cord injuries, autism and other psychiatric illnesses. NCNBE will achieve its goals through meetings, fellowships, publications, international collaborations, global Nano-Bio-Electronics consortiums, and policy forums.