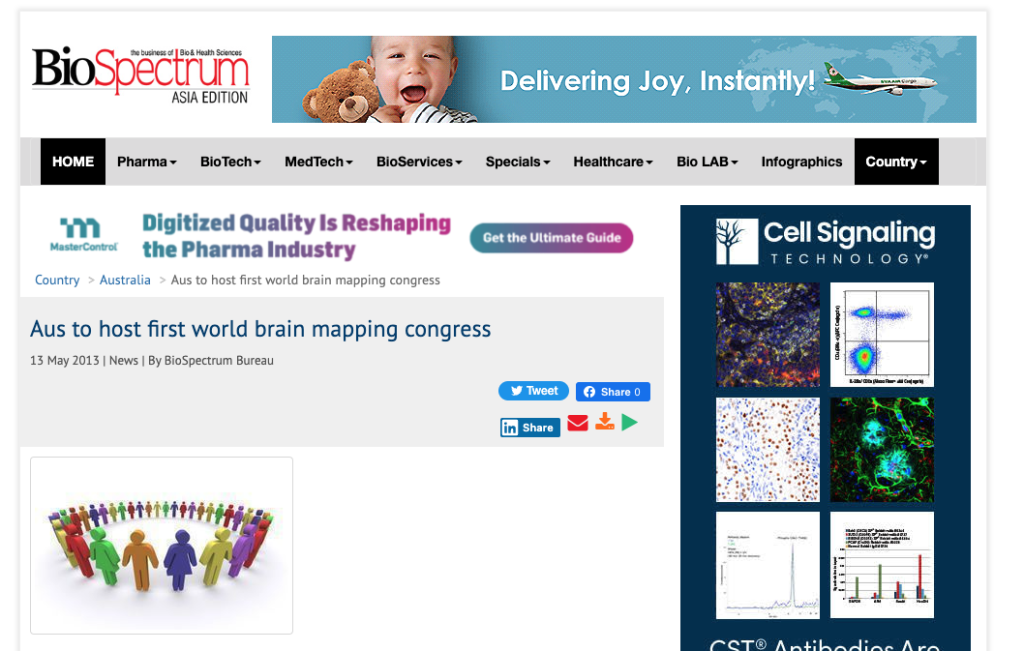 Singapore: AusBiotech is holding 11th Annual World Congress of the Society for Brain Mapping and Therapeutics (SBMT) in Sydney, Australia, for the first time ever.
The theme for the 2014 congress will be 'Brain Therapeutics-bringing together engineering, science and medicine'. The program will highlight state-of-the-art science and technology in the field of neuroscience, engineering, neurosurgery, psychiatry, psychology, molecular biology, neurology, radiology and oncology, and will also feature emerging areas such as nano-biotechnology, stem cell and regenerative medicine, molecular psychiatry and micro-surgery.
The annual world congress, which will be held during March 2014 and feature 40 sessions and over 200 speakers, will be a multidisciplinary forum designed to facilitate cross-pollination amongst specialists and the industry to further advances in brain and spinal cord mapping and image-guided therapies. It will attract physicians, scientists, policy makers and funding agencies.
Dr Glenn Cross, CEO, AusBiotech, said that, "This is a big win for Australia and AusBiotech is honoured to be asked to organise this important international event. It will provide an opportunity for Australian life sciences experts to showcase their work and advancements on the world-stage."